[Notes de patch] Détails de la mise à jour du 11/09/19
Voici le contenu de la mise à jour hebdomadaire de la version coréenne de Lost Ark, avec l'arrivée cette semaine d'une nouvelle île :  sys.Landoftruth.devbui9%!) U%!
Voici le patchnote en anglais de la mise à jour du 11/09/2019.
---
[ sys.Landoftruth.devbui9%!) U%! Update ]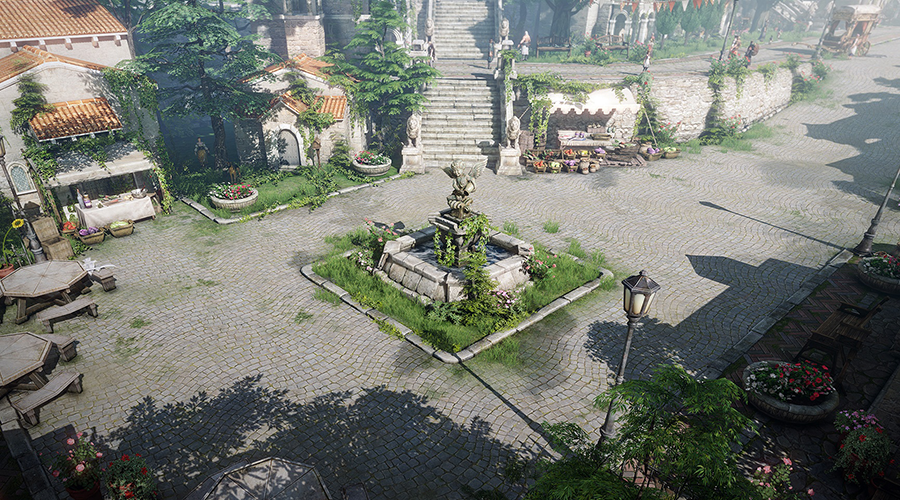 sys.Landoftruth.devbui9%!) U%! Was added. 
Sys.Landoftruth.devbui9%!) U%! You can start it.
Unidentified Treasure Map can be acquired at a given rate from the following locations.

Chaos Dungeon / Event Chaos Dungeon Reward Box
All field monsters that can get the book of adventure
Normal / Hard Difficulty Dungeon Monster

Added 1 new expedition task and 1 title.
[ Event]
In order to make the event more enjoyable, the difficulty level in Kung Deok Kung Island has been reduced as follows.

Reduced the damage dealt by 'Bee of Sweet Desire'.
Rabbit Foot Hammer's Hammer Hammer increased the damage dealt to bees.
Increased Attack Speed ​​of Rabbit Foot Hammer by 15%.
Reduced movement speed of Monster 'Bee of Sweet Desire' by about 30%.
Removed the speed reduction effect of the Bee Sting debuff.
Removed the stun effect of Beetle Shock debuffs.
Significantly reduced the skill range of firing Bee Stinger of Sweet Desire.
Removed the movement speed buff applied to 'Honey Bees' in certain situations.
'Bees of Sweet Desire' stiffened when attacked by Rabbit Foot Hammer.

Changed the attribution of some of the items below that can be obtained by exchanging Moon Rabbits to `` Expedition at Acquire ''.

Umanium box
Galatonium box
Colorful Breakthrough Box
Ticket: Labyrinth Box of Oblivion
Umar's Hammer Box
Craving Shard Pouch
Accrarium I Box
Accradium II Box
Ticket: Weekly Raid I Box

Increased the amount of Songpyeon items that can be learned in Kung Deok Kung Island.
Fixed a bug that caused Moon Rabbit to not add to the item slot you had when purchasing 'Dal Rabbit Songpyeon'.
Added item availability to the 'Dal Rabbit Songpyeon' tooltip.
[ Raid]
Lowered the damage of Raid Guardian 'Acates'.
Raid Guardian [Skill] Belganus has had his health and damage lowered.
Raid Guardian [Skill] Belganus Lowered the requirement to disable the skill.
Raid Guardian [Skill] Helgaia of Chills no longer uses Cold Wind to attack his wings.
Fixed a bug where Raid Guardian 'Igrexion' could not disable some skills.
[ Items]
Registered BattleItems in BattleItem slots will now consume the Bindable Item of the same name first and then tradeable items.
Fixed the issue where the text of the Holy Fire, which is a trinket effect of Ancient Hunter Econ, was not displayed intermittently.
Fixed a bug where the Life Point Potion could be purchased unnecessarily through the Barter NPC in the Life Secret Dungeon.
Fixed the issue where recommended items were displayed on jewelry because it was already equipped with trinkets sold by Barter NPCs.
Fixed an issue where the potion type cooldown was applied when registering a vehicle type in the 'mount locker'.
Fixed the issue where some items that can be obtained by 'Treasure Lifting' are not listed.
[ Quest / Battle / Dungeon]
Cooperative quests on each continent have been changed.

Co-op quests in the city run once a day, and field co-op quests are no longer run except for the Field Boss co-op quest.
The target value and rewards for some Co-op quests have been changed to reset their contribution.

Fixed a bug where some square holes on the Artemis continents would not register correctly.

Characters who failed to register Square Hall due to this phenomenon can register directly after moving to Leon Heart.

Fixed an issue where Assassin's Prologue Ruined Goseong's 'Deep Night Invaders' was unable to proceed when re-entering a dungeon after closing a character.
Kung Duk Kung Island's co-op quest 'I'm finally here!' Fixed a bug that caused 'Great Dough' not to disappear intermittently after completion.
Fixed a bug where the Quest Item Shortcut (F5) could not be used while sailing co-op `` Explode Fireworks '' was in progress.
Fixed a bug where EXP was not acquired when hunting monsters on the Toike continent.
Fixed the issue where the speed of assault on an enemy would not be properly applied when applying the 'cruel attack' tripod of the Blade Surprise Attack skill
Fixed a bug where Demonic 'Spinning Dive' skill would not work properly until the end of the skill.
Fixed the issue where the Auto Skip in Dungeon Directive in the Continental Dungeon 'Ark of Oman' was not applied in certain direction.
Fixed a bug that caused monsters not attacking around characters during combat with Monsters of Revenge, a monster in northern Pesnar Plateau.
[ Graphics / UI]
Adjusted the position of human icons in the Abyss Raid poll window more naturally than before.
Transformed into NPC Mamer while the Yon Continental 'Stanned Ship' quest was in progress. Fixed an issue where the character motion would be displayed abnormally when trying to interact with certain props.
Fixed the system message 'Behavior that can't be done in the current state' when the vehicle is mounted in the demonic state.
When equipped with Demonic Gladiator's Demonic Weapon, abnormal graphics are exposed around the character.
Fixed an issue where the effects output to the weapon would disappear midway when Summoner's 'Wing Spirit' skill 'Swirl' and 'Communication' tripod were applied.
Fixed an issue that caused Assassin's class to expose black streaks on the forearm when equipped with 'Honor Pride Gloves'.
Slightly improved the output of tearing under the armpits during the Emotional `` Dance of the Wave '' after wearing some swimsuit avatars.
We've slightly improved the appearance of black spots on Marie's skin during the final production scene, while the Secret Island, an isolated island of eternity.
Fixed a bug where players could drag various reward slots in the Completion Bonus window from the Fellowship (O) menu.
Fixed an issue that caused the line height of the minimum contribution item to display abnormally in the guild management distribution setting.
Fixed quest completion button not overlapping with top information notification UI when 'HUD Resize' is set to 105% or higher in environment settings.
Emotion Expression While using 'Pet sympathy', when the pet function screen is called and the emotion expression is reused, the expression of emotion is not progressed along with the system message that it cannot be used.
Even if 'Screen Effect Settings' in the Preferences is set to 'Ha', some spirits in the Shadow Shadow Market have been improved.
[ Guild / raid team]
Fixed an issue where items that couldn't be purchased due to lack of research level were activated as available in the guild store, or an abnormal system message was displayed when trying to purchase.
Fixed an issue where the guild's symbols that were rated above a certain level would continue to appear as 'sprout' symbols in the bulletin board information area on the right side of the recruiting mercenary menu.
Fixed an issue where the raid leader and raid members in the raid group displayed a message that was not appropriate to each situation when attempting a command related to 'delegation'.
Fixed a bug where raid members could not be edited normally by dragging a raid member who was disconnected from raid settings window.
Fixed an issue where the 'Exile' menu was exposed when checking the context menu of other raid members in dungeons that can have 8 or more players.
[ Other]
Fixed typos and awkward expressions in some text.
Fishing Life Skill Fixed an issue where the fishing rod would fail intermittently when the fishing rod was harvested with an exclamation mark on the bobber during 'Point Fishing'.
Fixed an issue where the extended preview was not displayed when previewing by expanding the ship skin in the Lost Shop 'Sail' category.
Fixed the issue of intermittent escape from cubes immediately after entering the cube.
Kung Duk Kung Island Entry Guide NPC 'Astronomical Belga' quests, but the NPC will not disappear.
Improved the playability of pets when previewing them in the Lost Arc Shop.
The co-op / competition quest result window has been improved to clearly recognize the rewards paid by the PC room effect.

The competitive quest result pane has been expanded from seven spaces to a maximum of eight spaces.